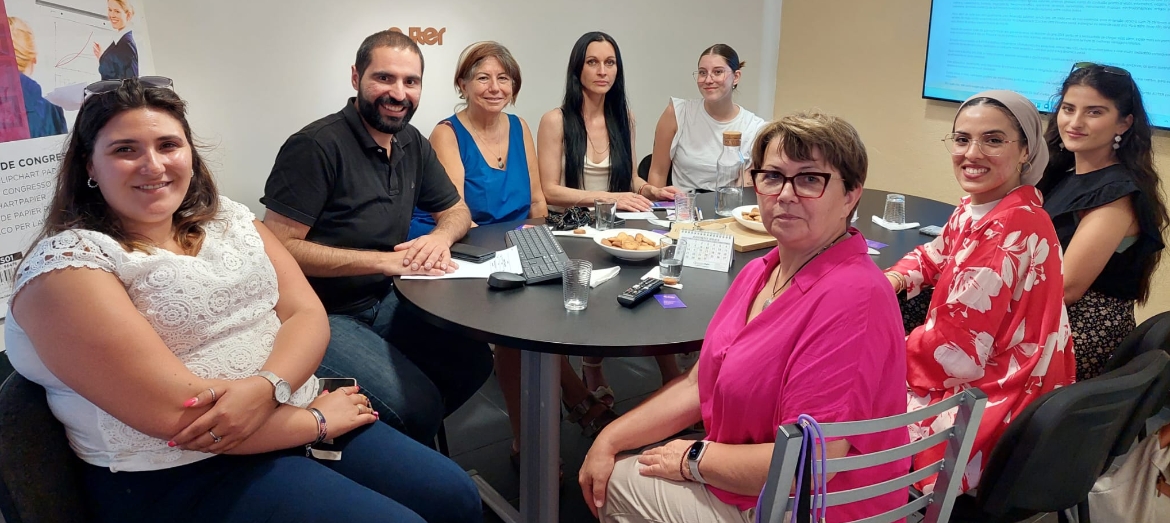 AJITER hosts study visit of young Spanish group to Terceira
There are four students accompanied by two teachers and they decided, within the scope of the ERASMUS+ programme, to make a study visit to Terceira Island these days, with the theme of social exclusion as a background theme.
Indeed, after a visit to France with the same objective, this group arrived on Terceira Island on the 7th of August, with the intention of getting to know the work of AJITER in this field, as well as that of other local organizations such as Cáritas, AMI, Casa of People of Porto Judeu and Angra do Heroísmo City Council.
The visit runs until the 13th of August, Sunday, and will also include contacts with the culture of Terceira Island in its program, whether in terms of the municipal festivities taking place in Praia da Vitória or through a tour of the Heritage city of Angra do Heroismo, among other dimensions of the island's natural heritage.
The visit is part of a partnership established between AJITER and its Spanish counterpart EUTEKA, following the extensive international cooperation work and sharing of good practices that has been developed by AJITER over the years.
AJITER - Terceira Island Youth Association is a public utility institution that completes 20 years of existence this year dedicated to stimulating the local development of Terceira island with a focus on the development and training of its young people.
2023-08-09 11:00:00