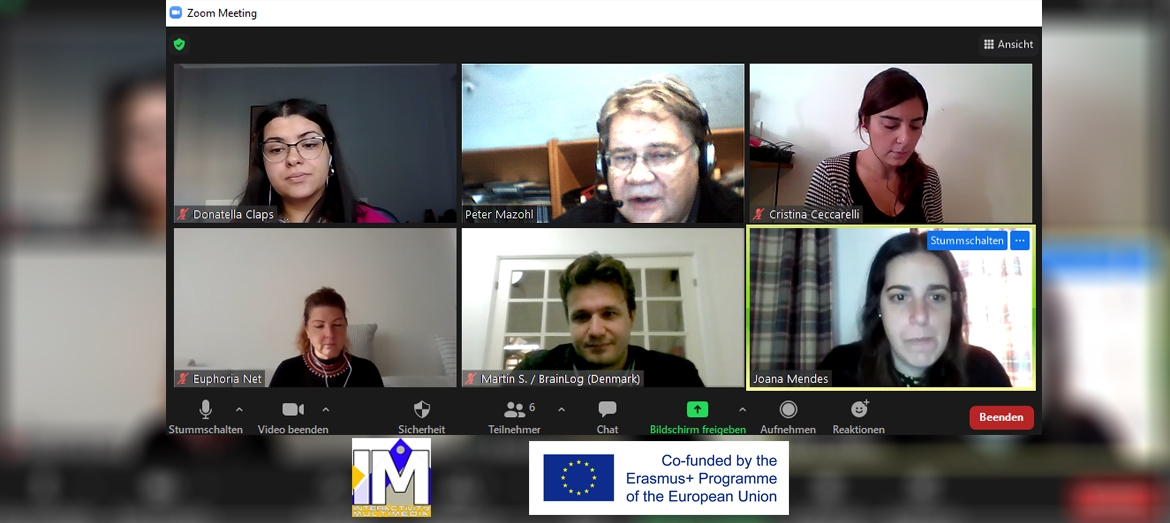 Projeto InterMedia arranca com reunião online
The project "Implementation of Interactivity and Multimedia Content Using Multiple Devices in Adult Education" - InterMedia started officially with an online Kick-Off Meeting, which took place on November 17, 2020. The meeting was attended by representatives from all partner countries and was the first contact to prepare for the work that will be developed in the next 24 months.
The online Kick-Off meeting was very productive! Even though the partners didn't had the opportunity to meet face to face, they were happy to meet though Zoom and to focus their discussion on the following topics: :
• Working plan which was adapted to the situation with COVID-19
• Repository use
• Cooperation
• Communication
• Project Management
• Content-related issues
• Miscellaneous
The partners participating in the InterMedia project are:
• EBI/EIE (Austria);
• AJITER (Azores, Portugal);
• BrainLog (Denmark);
• EuphoriaNet (Rome, Italy).
Learn more about the project
here
.
2020-11-23 00:00:00