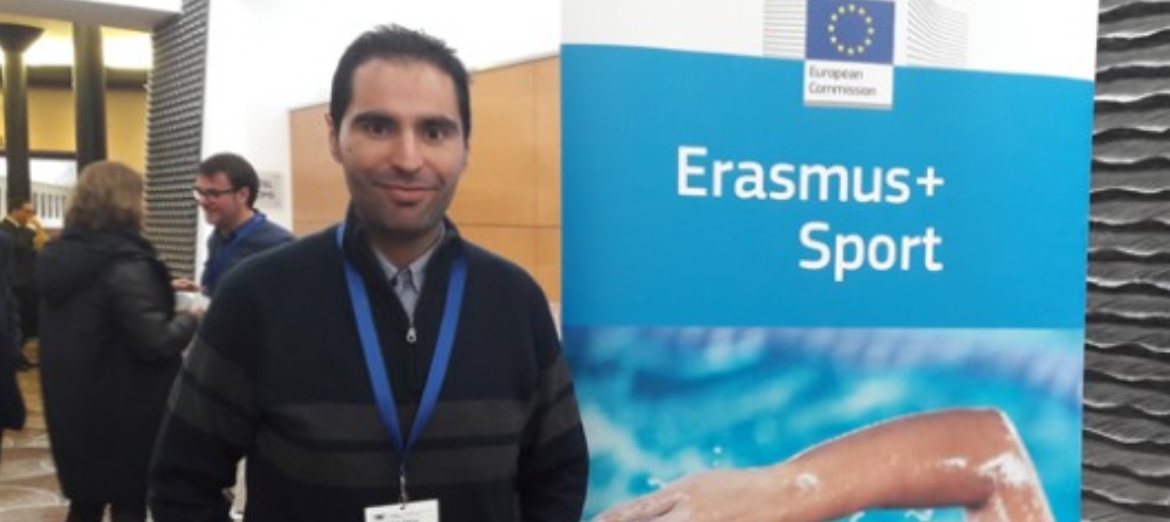 AJITER attends 3rd meeting of Erasmus+ Sport Cluster
The European Commission and the Education, Audiovisual and Culture Executive Agency (EACEA) organized, on 4 to 5 December 2019, in Brussels, a "Cluster Meeting" on Erasmus+ Sport, with the theme "The role of sport in education: improving skills development and dual-career prospects". This meeting was an opportunity to monitor the implementation of the projects, collect information on best practices, identify relevant results of the projects selected by E+ Sport since 2014 and provide synergies between sectors.
This third meeting of the E+ Sport Cluster focused on promoting education through and through sport, with a special focus on skills development, in addition to supporting the implementation of the EU Guidelines for Double Athletes. The meetings include an annual activity in the Sport Work Plan. The purpose of the meeting was also to guarantee the lessons learned. The good practices identified between the projects can be used as a basis for the new generation of calls for sports proposals and selected projects.
2019-12-09 00:00:00